As you may be aware we have been running our IT Training programme throughout the year, including during lockdown, and we're delighted to announce our schedule up to the end of the year.
We are continuing the Microsoft 365 (formerly Office 365) theme with 30 minute free sessions showcasing how you may be able to use the apps within 365.
These include, Teams, Stream, Forms etc. and we're now adding the brand new app 'Lists' to the schedule.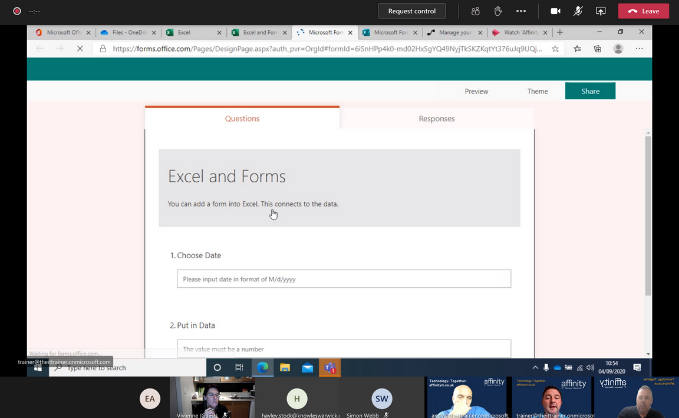 As we go to press the following sessions are available:
September 18th – Microsoft Stream - How to create Training Videos and Materials.
October 2nd - Microsoft OneDrive and SharePoint - How to use storage space on your 365 account rather than Dropbox and other cloud applications.
October 16th - Microsoft Teams - The New Bits!
October 22nd - Microsoft 365 Apps – Time Saving Tips and Tricks Webinar - A half day in depth session.
We have now added the following into the final few months of the year:
October 30th - Microsoft Lists - Microsoft's new addition to 365, the ideal tool to move your Excel sheets online for more control and collaboration.
November 13th - Microsoft Stream - How to create Training Videos and Materials.
November 27th - Microsoft Forms - Are you using Word or PowerPoint to create internal request forms?
December 11th - Microsoft Teams - Keep up to date with the latest changes as Teams evolves at a pace.
All courses run for 30 minutes and begin at 9.30am, except from the October 22nd course which is a half day session.
To book onto any one of the sessions please visit our Eventbrite page via the link below.
All of the sessions are also uploaded to our YouTube channel to view on demand, so if you can't make it please do subscribe to our channel to receive updates when we publish them.