When it comes to new apps or even the native functions of our devices, it can take a significant amount of exploring to realise their full potential. And, when those apps relate to your work, we're even less likely to spend time getting to know them better.
So our Telecoms partner, 3CX, has put together this handy little guide of Android tips and tricks for you to get the most productive and positive experience out of their brand new Android App.
Take a quick look and if you see anything that you think will be helpful.
Let's get to know the App better!
You might not know anything about Snapchat or TikTok but that doesn't mean you can't get to know your 3CX app and how to use it best with your Android phone.
Video Calls
Video calls are integrated directly into the 3CX app, which means that you can easily add video to a call at the press of a button.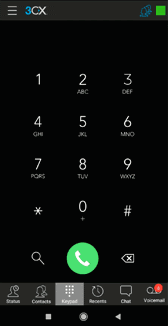 Schedule a Conference in Seconds
There's no need to worry about scheduling conferences on the go as the new Android app makes it easy. Go to Menu > 'Conference'. set your date, time and participants and that's it. Each person will receive an invitation and, if they accept, internal contacts will be called automatically by 3CX to initiate the call.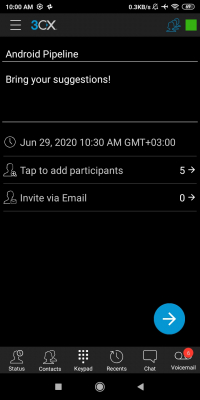 Share Multiple Files in Chat
To make file-sharing and chat more user friendly, you no longer need to send files one by one. You can simply select each file you wish to send then tap 'Done'.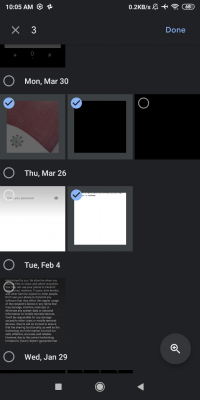 Show Up or Don't with a Custom Status
Android tips and tricks couldn't be shared without mentioning status as there's nothing worse than trying to disconnect from work and being constantly interrupted with calls. Statuses are now even more customisable so that you can work more productively and bring out your personality with them.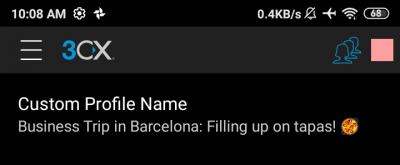 You can also turn off "Accept Push Notifications" in your chosen status profile for the more crucial moments that you need to prevent calls from coming through.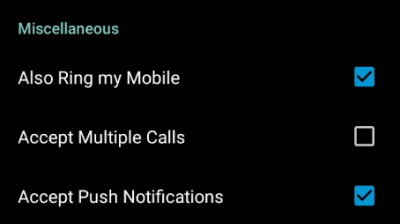 Forwarding Rules
By heading to the status settings, you can easily configure what happens when a call comes in for each one. Do you want to send it to voicemail? No problem. Or perhaps forward the call to a colleague? Change your forwarding rules at any time from your Android app.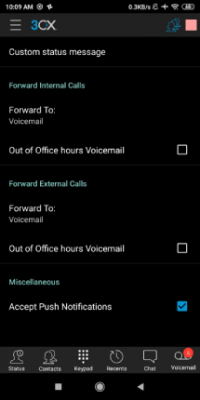 Favourites
We're not really talking about your work best friend, but your most frequently contacted colleagues. You can quickly and easily add them to a favourites list to make them more accessible for you. Go to "Status", find your contact, tap the options icon and select 'Add to Favourites'.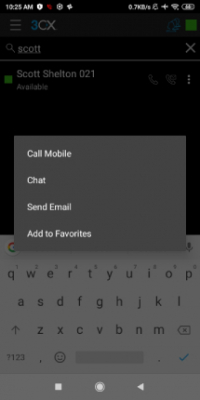 Send a Quick Email
From here you can also send an email. It will quickly open up your email app with the contact's email address automatically filled in.
Update Company-Wide Contacts
In the phone book you can easily edit company contacts for the whole organisation. This feature is only available to extensions with the necessary rights and it's especially useful for receptionists, secretaries and personal assistants.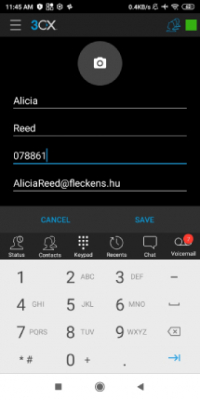 Copy and Paste Numbers
For some tasks using our smartphones can be a slight hassle particularly related to the smaller screen space and the need to switch between apps/tabs. To help with this in the 3CX app, you can copy a number and paste it into the dialer with a long tap.
Going Silent
If you tend to have your mobile on silent mode, then you can also put 3CX in silent as well by opening the menu and selecting 'Silent'.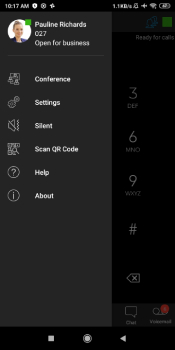 Need a Custom Ringtone?
Is a custom ringtone important to you also? Open the menu, select 'Settings > Advanced' and scroll down to 'Ringtone type'. Simply select 'Custom' and then select a file from your device to set as the ringtone.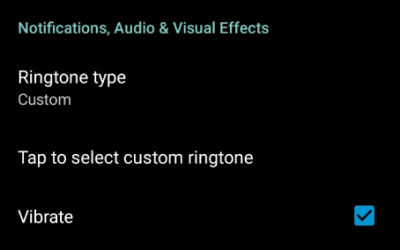 We hope you find some of these hints and tips useful, should you require anymore information about our Telecoms offering or 3CX please get in touch with us.