Services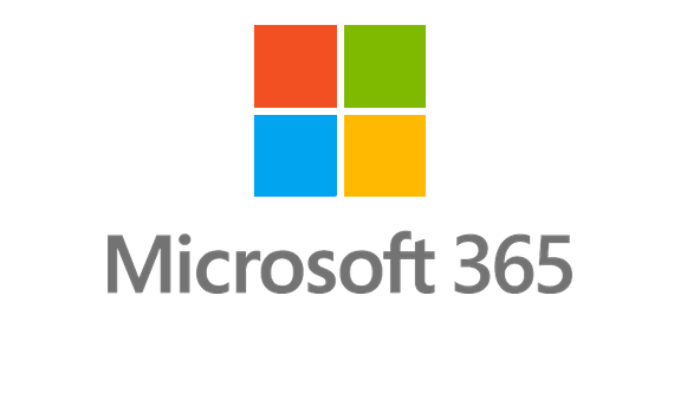 Microsoft 365 Comparison
Compare the Microsoft 365 packages avilable for your business.
The major difference between Micrsoft 365 Business Standard and Business Premium is the inclusion of Microsoft Intune which securely manages iOS, Android, Windows, and macOS devices with a single endpoint management solution.
This enables streamlining and automating deployment, provisioning, policy management, application delivery and updates.
Microsoft Office 365 Advanced Threat Protection (ATP) is also included. ATP isa cloud-based email filtering service that helps protect your organisation against unknown malware and viruses by providing robust zero-day protection, and includes features to safeguard your organisation from harmful links in real time.
In addition, the premium licence offers Windows 10 professional upgrade rights which will enable any machines currently operating Windows 7 (which is no longer supported by Microsoft) and Windows 8 to upgrade without any additional charge.
There is also support for Remote Desktop and Virtual Desktop should business needs change in the future.

Microsoft 365 Business Basic
Microsoft 365 Business Standard
Microsoft 365 Business Premium

Former Office 365 Name

Office 365 Business Essentials

Office 365 Business Premium

Microsoft 365 Business

Office applications included

Web and mobile versions of Word, Excel, Outlook and PowerPoint included (No PC versions)

Outlook, Word, Excel, PowerPoint, Access (PC only)

Outlook, Word, Excel, PowerPoint, Access (PC only)

Services included

Exchange Online, OneDrive, Sharepoint, Microsoft Teams

Exchange Online, OneDrive, Sharepoint, Microsoft Teams

Exchange Online, OneDrive, Sharepoint, Microsoft Teams

Support and Deployment

Maximum number of users

300

300

300

24/7 Support for end users via phone, chat, and email

99.9% uptime guarantee

Licensed for commercial use

Desktop versions of Office apps for PC & Mac

Lastest desktop versions of Outlook, Word, Excel, PowerPoint for Windows or Mac

(plus Access and Publisher for PC only)

Access to the document simultaneously by all users in real-time

Available on 5 phones, 5 tablets, 5 PC/Macs per user

Web & mobile versions of Office apps

Word Online, Excel Online, Outlook Web Access and PowerPoint Online

Lastest desktop versions of Outlook, Word, Excel, PowerPoint for iOS, Android devices (upto 5 phones and 5 tablets)

Access to the document simultaneously by all users in real-time

Teamwork & communication

Online meetings and video conferencing up to 250 people with Microsoft Teams

Microsoft Teams – Desktop and mobile versions

Mobile/Web Version Only

Hub for connecting people to Microsoft Teams

SharePoint for team sites and intranet

Email & calendaring

50 GB mailbox for email hosting with custom email domain address

Microsoft Exchange – Business-class emails – Desktop and mobile versions

Mobile/Web Version Only

Schedule meetings and respond to invitations with ease using shared calendars

Set up new user emails, restore deleted accounts, and more from anywhere

File storage & sharing

1 TB OneDrive for Business file storage and sharing

Get OneDrive for Business and SharePoint synchronized across all devices for every work file saved

File sharing with people outside your organisation

Control of permission and access rights for file sharing

Access and sync' files on PC or Mac and mobile devices

Security & compliance

Exchange Online Protection – from spam, malware, and other threats

Over 1,000 security and privacy controls meeting all globally accepted standards

Custom permission for accessing crucial business information

Password policy creation

Popular productivity tools included

Microsoft Teams for scheduling and planning

Microsoft Bookings for managing appointments

MileIQ for real-time precise on-the-go mileage tracking

Features related to Advanced Threat Protection

Advanced Threat Protection from ransomware, malware, and zero-day threats

Requires Additional Subscription

Requires Additional Subscription

Erase the company data remotely from lost devices with Intune

Inhibit copy/saving of company data to unauthorised apps with app protection

Information Rights Management to control use access (Do not copy/forward)

Windows Defender Exploit Guard for prebreach threat resistance

Exchange Online Archiving to enable unlimited cloud archive

Requires Additional Subscription

Requires Additional Subscription

Features related to managing devices

Easy-to-use setup wizard for configuration of security features

Manage Windows 10 PC policies with simplified controls

Automatic deployment of Office 365 apps to Windows 10 PC

Automatic configuration of Office and Windows 10 upgrades

Intune for mobile device management (Includes iOS, Android, and Windows PC devices)